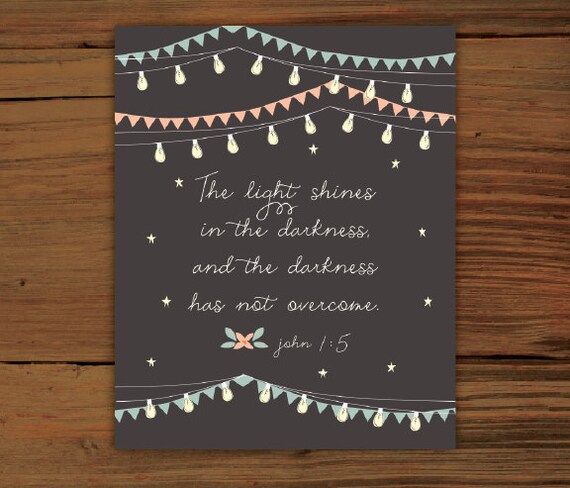 Late last night I decided I needed to eliminate the late night milk drinking that Lucy wants to do several times a night. She turned 2 last month and she still wakes up several times a night asking for milk, it's a habit by now. One I need to break. Breaking bad nighttime habits is not fun.
After telling her no more milk, I found myself laying in bed listening to her cry, begging for milk and mommy. I don't do well with the let them cry approach, it is pure torture.
So I went in and comforted her. I sat beside her crib rubbing her back, holding her hand and praying. Praying that God would keep her, that He would direct me in the way He wants me to raise her so that she is a bright light in the world for Him. Praying with all my heart that she lives for Him, is protected from heartbreak as much as possible, that she can always come to me, that her heart is guarded from all the peer pressure/socially acceptable garbage in this world.
As I sat there comforting her to sleep and my arms were numb, my back ached and I was so tired I remembered how annoyed I was at first, how I wondered when she would ever stop begging for milk and sleep through the night. I remembered how not too long ago my oldest two used to sneak into our bed at night and slip in between mommy & daddy. I used to wonder when they would finally stay in their beds all night long. Now I find myself missing the late night snuggles, wishing that one of them would sneak over one night.
It was then, during prayer & reflection that my heart changed and I was struck with a single thought:
Drink it in.
As soon as you have a baby, everyone tells you how fast life goes, that before you know it your babies are grown. It becomes a "yeah, yeah, I know" kind of thing. But lately, it is becoming a hard truth. They are growing so fast, and life is a mist. I need to slow down & drink it in.
I was browsing Instagram one day and
Little bit funky
said something that resonated with my heart. She said
"Lord, please let them remember this moment and forget so many others."
That really hit home and has stuck with me. We make so many mistakes, we are not perfect, life will not always be easy for our children. So many times I make mistakes with my children, I run out of patience, I act in a way that is not glorifying to God, I let my earthly nature shine through. Life for them will be full of moments like that.
It has become my prayer that they forget those moments and remember the ones full of love, patience, kindness, joy and grace.
Train a child in the way he should go, and when he is old he will not turn from it. -Proverbs 22:6
You are living your story. Drink it in.