Oh, how I have a fondness for pretty packaging. I am always looking for packaging inspiration so I thought it would be fun to do a little "pretty packaging link up."
Here's the deal: If you have a handmade shop or just love pretty packaging, write up a blog post with pictures of your packaging or pretty packaging that inspires you. Share with us what your favorite supplies to use are + put together a little resource list. Then come back here & link up! I will be featuring a few of my favorites next week so we can all get inspired by pretty packaging!
I have a love affair with kraft + washi tape. I can't get enough of either! So they are an obvious choice for my packaging. I use recycled kraft tissue paper, bags & boxes for my packaging.
I had 2 custom stamps made for my packaging a while back. I think they add that extra something to my packaging as well as reinforcing my brand to my customers.
Since I redid my logo 2 months back, I still need to update my stamp for my shipping envelopes with my new logo.
(On the to do list.)
Using the colors of your brand in your packaging is very important! I select 100% recycled tissue paper in kraft & peach for my silverware. I wrap each piece in the tissue paper then seal it with...that's right, washi tape! :)
I have WAY too much washi tape, I can't seem to stop buying it! I already stocked up on Christmas tape for this Holiday season! I think it will add a festive touch to my Holiday packaging!
Every package I ship gets a care card & business card included.
(They are also being updated as we speak with my new logo)
I am super glad I decided to invest in the care cards. I think it adds something extra, reinforces my brand to customers & informs customers on how to best care for their products.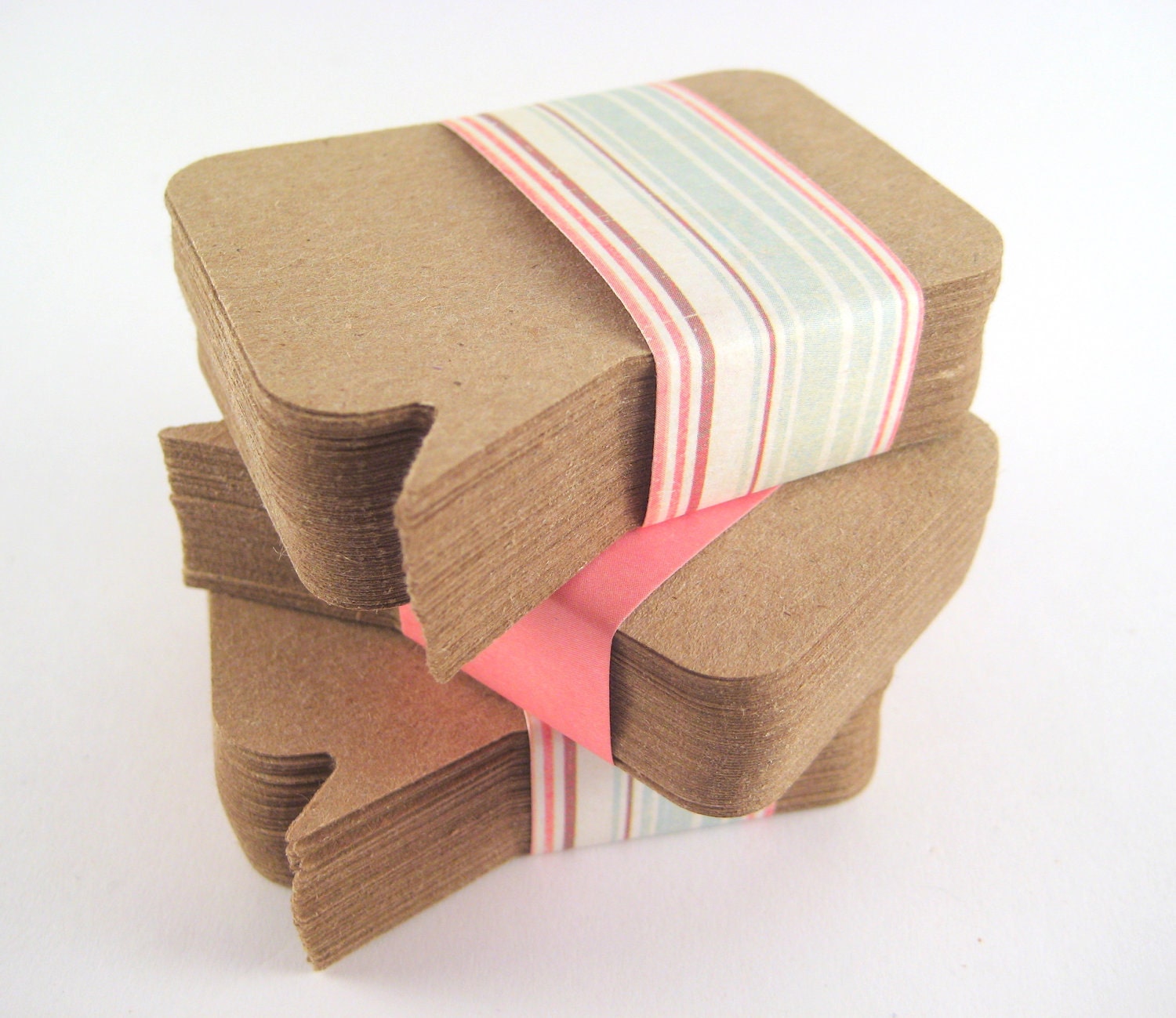 I bought these ADORABLE kraft thought bubble note cards from Owlbot & I just LOVE them! I use them to include little messages or notes with packages! Too cute!
I am always looking for better & different ways to package my items. I recently purchased kraft bags & lace doilies to use in my packaging. Although it takes more time & added effort, I believe it is worth it.
Everyone loves to open a pretty package, and I think that's one of the benefits of buying handmade. Almost everything I buy from handmade sellers is wrapped and packaged so lovingly. It's those extra touches that draw me to a shop & make me want to keep going back!
My list of resources:
♥ Kraft Bags:
Pretty tape
♥
Business Card Design:
Yellow Heart Art
♥
Business Card PRINTING:
Midaugh Printers
Grab a button & link up your pretty packaing!