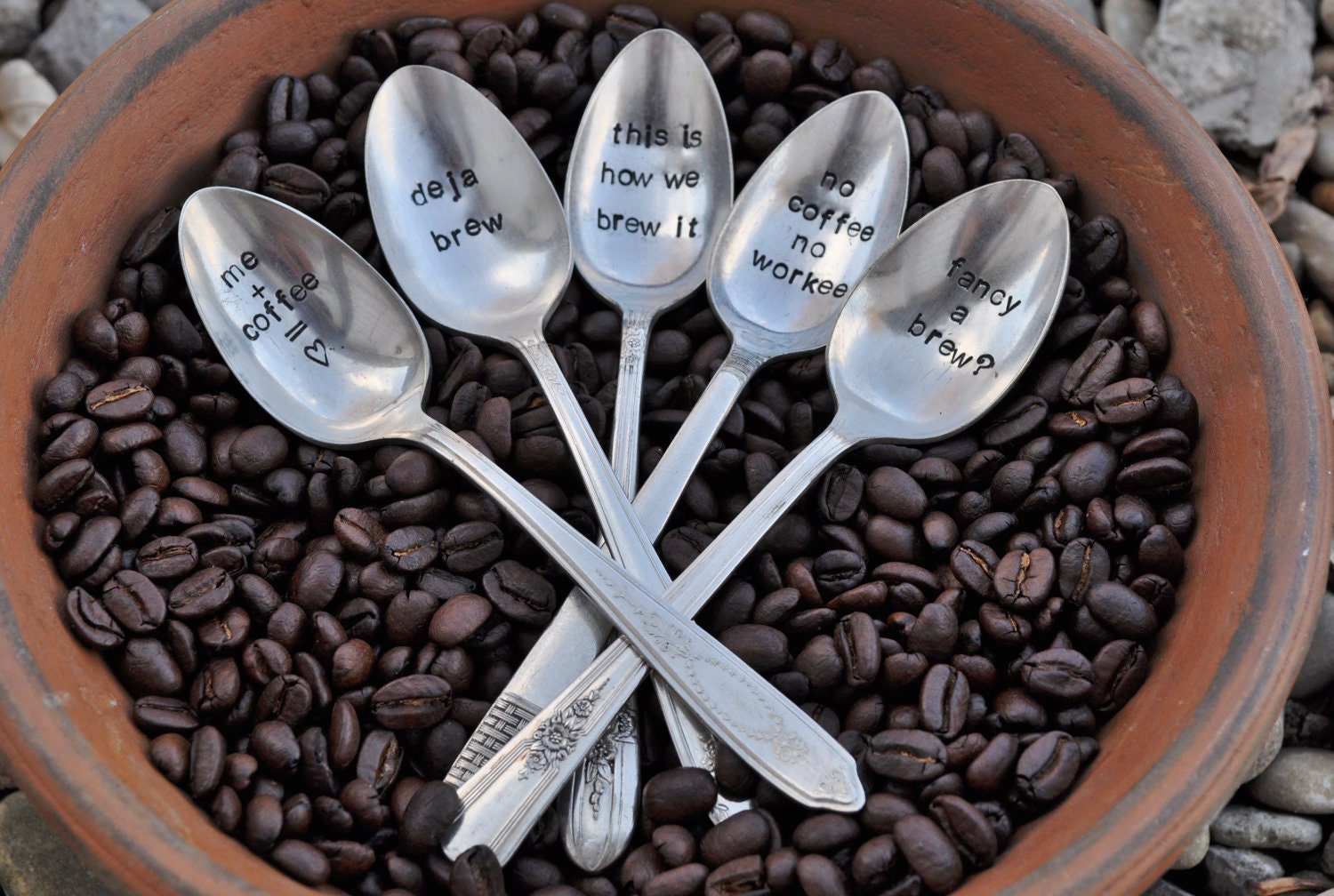 It is no secret that I LOVE coffee....I don't do ANYTHING in the morning before I have my coffee! So it is easy to see why my coffee spoons are one of my favorite things in my shop!
I have added some new designs and some new purchasing options & I wanted to share them with you!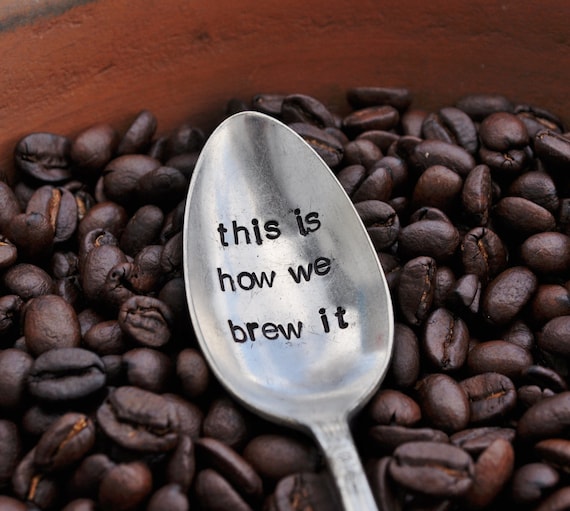 My newest, Original design "this is how we brew it" came about when I was working away last night singing Montell Jordan's "this is how we do it" to myself! I just love when inspiration strikes spontaneously!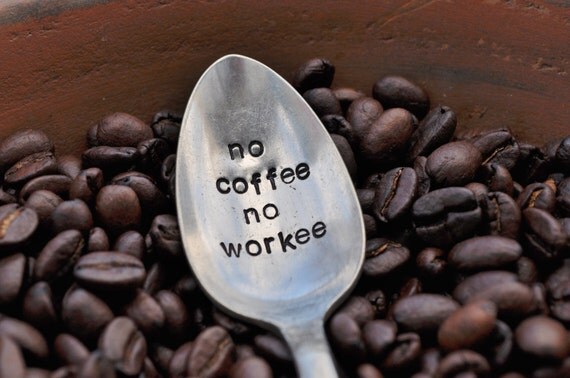 My "no coffee no workee" is an oldie, but goodie! Also an original design & it speaks the truth...at least for me!
These make PERFECT Christmas Gifts for the Coffee or Tea Lover in your life!! Add a bag of gourmet coffee and you will make any coffee lover's day!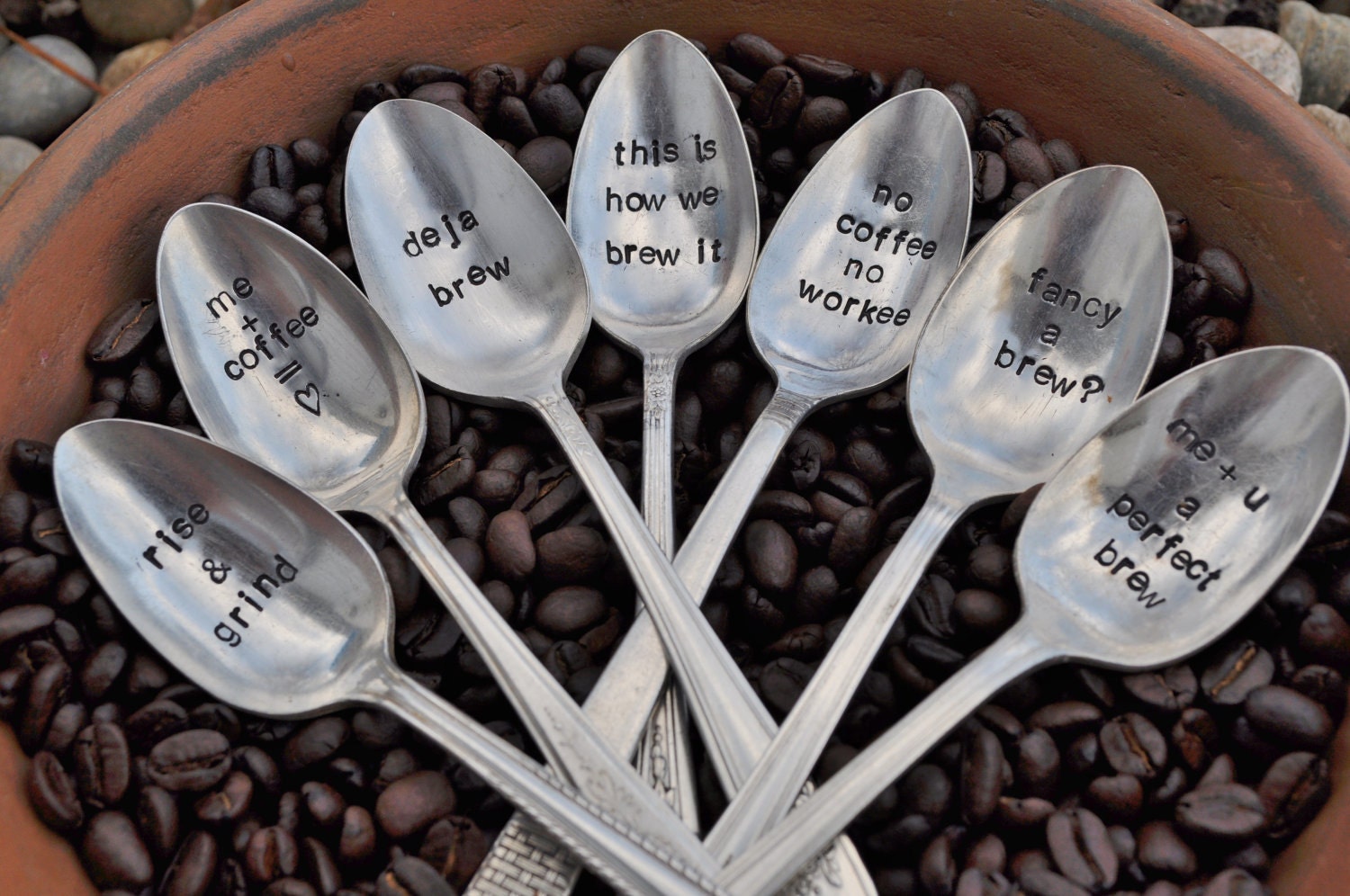 Which is your Favorite?